It snowed over the weekend and as I went to bed Saturday night watching the big flakes fall at midnight I knew Sunday's session would be fun! The temps were supposed to rise so the snow wasn't going to last a long time but it can be so much fun to photograph while it's here! AND for all of you budding photographers… snow is a great natural reflector!
They mentioned loving black and white images so I'm posting mostly those but this one just had to be in color for the blog… I love the golden light on her pregnant tummy!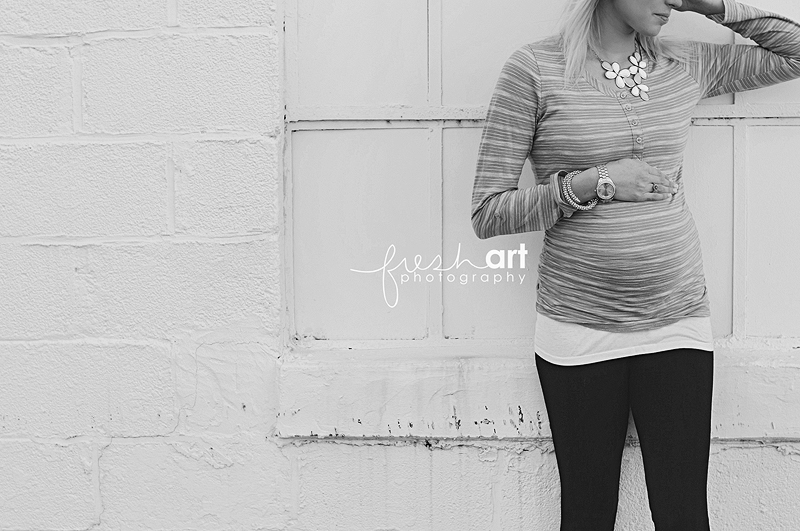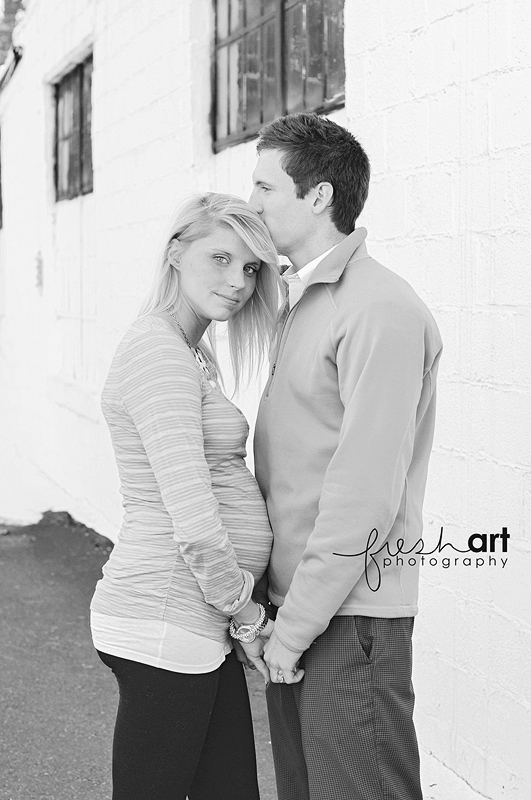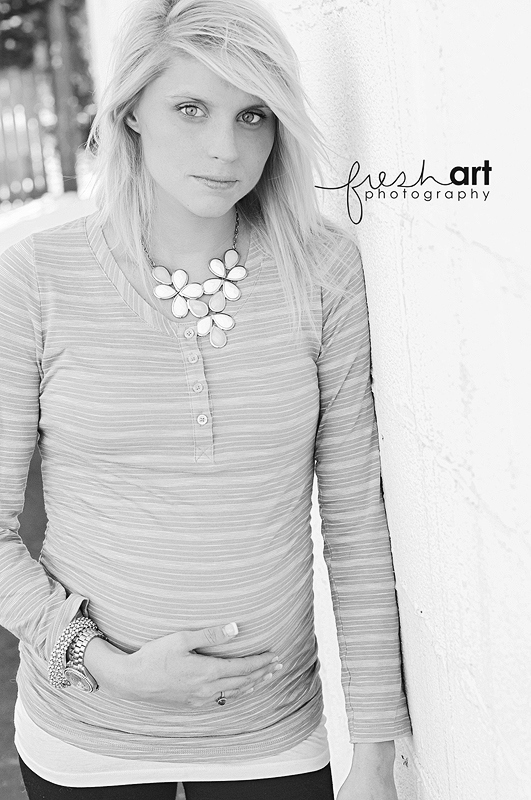 Isn't she gorgeous? I was young and pregnant once too but MAN I didn't look like Amy! SO pretty!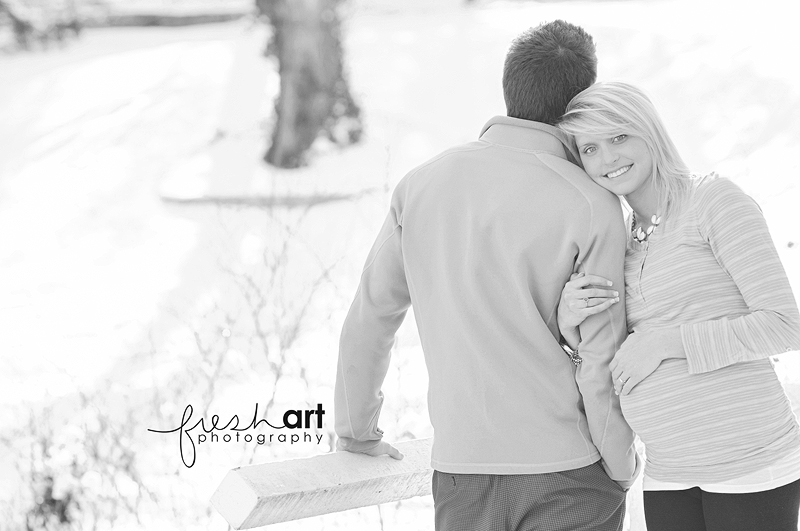 Such a fun and easy session! I love people that are so comfortable in front of the camera!
Thanks to Amy, Zach and the two Grandmas-to-be! It was great to meet all of you and enjoy welcoming that new little life into the family!