Meeting Zoey, her mom and Grandma was so great! Kim (mom) was incredibly sweet (I loved her dark curly hair so much… wish we had gotten photos of her because she's gorgeous!) but it was Zoey that had us smitten! This little baby girl smiled the ENTIRE time. Most babies give you at least one little smile, a rare few give you enough you're actually able to capture them, but Zoey, and I'm NOT kidding, smiled on command! All Kim had to do was say this one thing and Zoey would smile! She even giggled a few times! At one week! Seriously, Kim and I had never seen anything like it! She had US giggling the entire time with her HUGE smiles!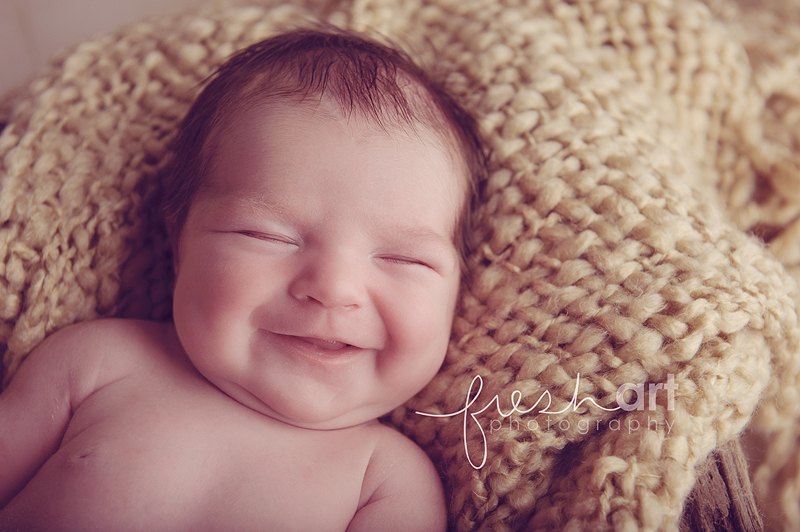 Isn't that the sweetest thing ever? She did that ALL morning! EXCEPT she smiled 99% of the time when we were holding her and once we got her in position she'd be so sound asleep there would be no more smiles! We got that smile up there as the very last shot! So glad we were able to capture her as she is right now… the baby with the more smiles ever!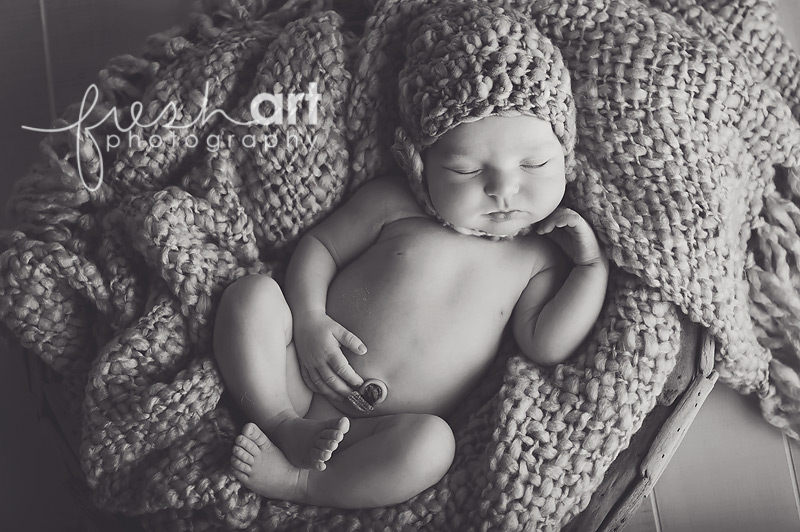 (Hat from Lolaz Thyngz.)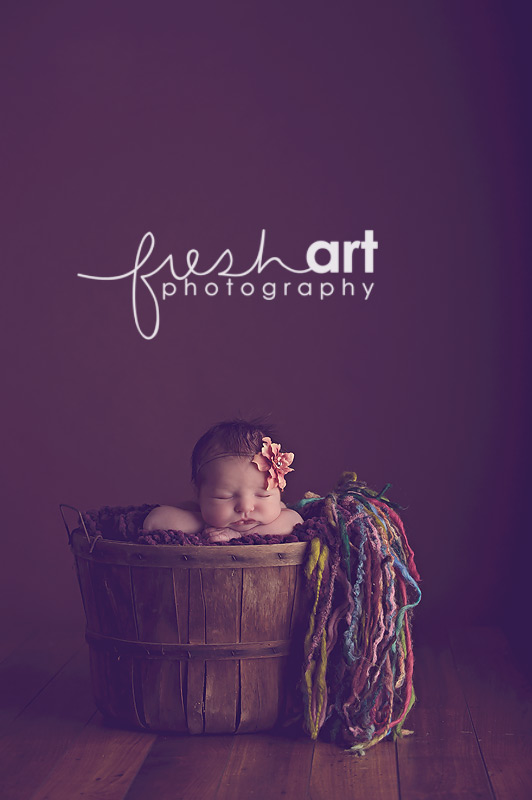 (Headband from Pooks&Lulu.)
(Headband from Gremadcha.)
(Headband from Holly McCaig.)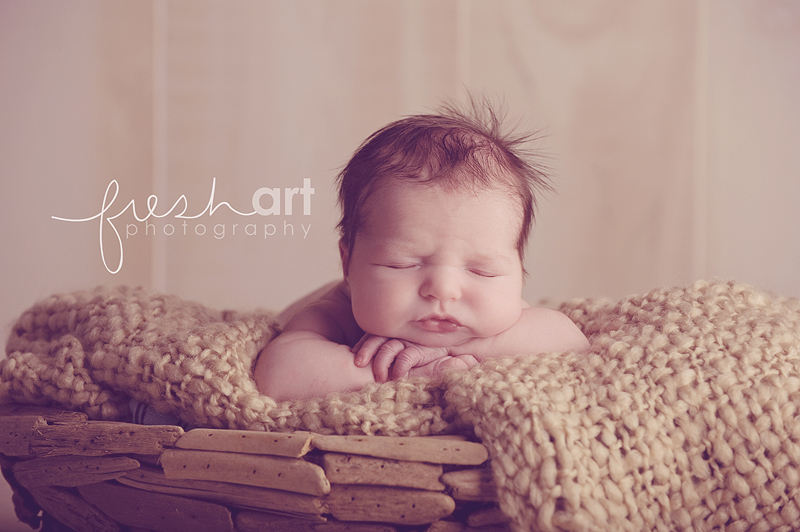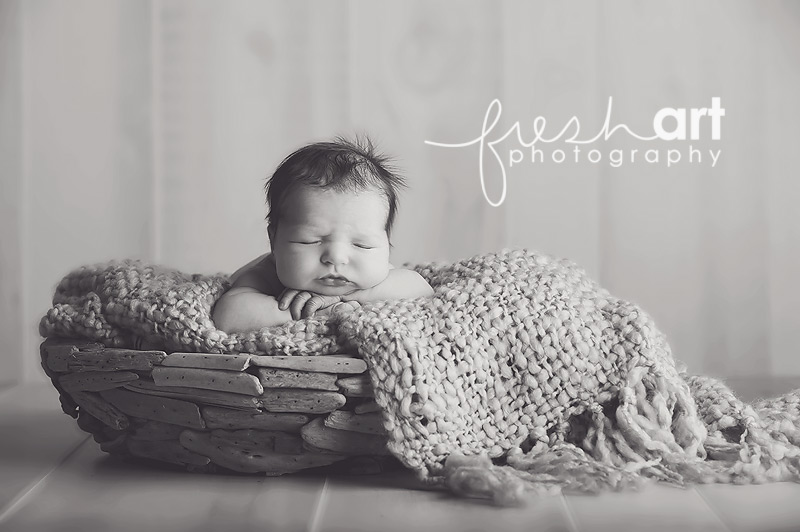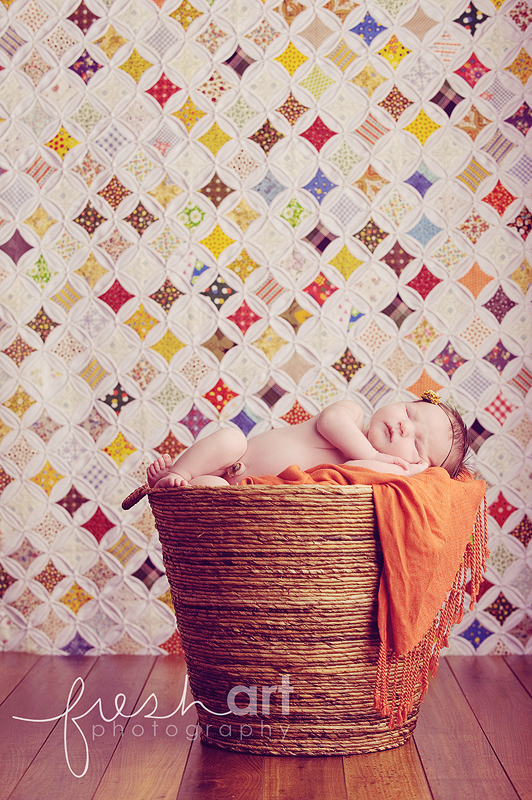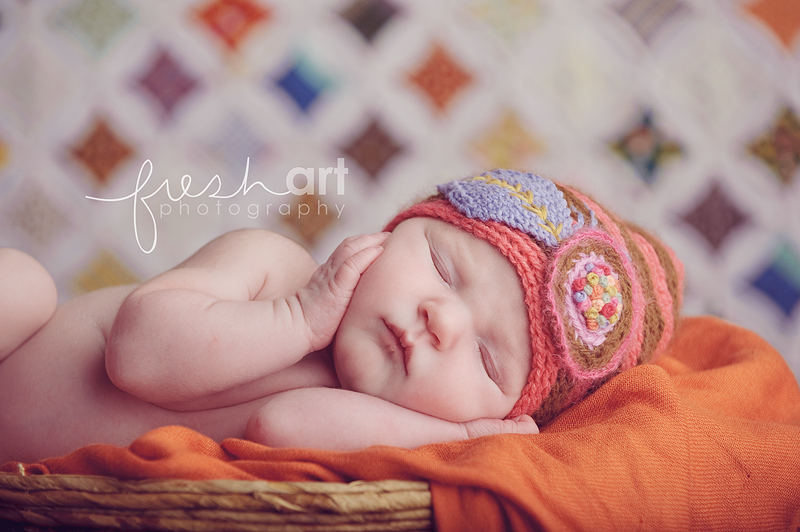 (Hat from Gremadcha.)
Kim, thank you so much for choosing us to capture Zoey's first days! It was such a pleasure to meet you guys and Zoey will certainly go down in history as the happiest baby we've ever met!