A couple of weeks ago, right after we moved, we got a card in the mail and I just had to share it!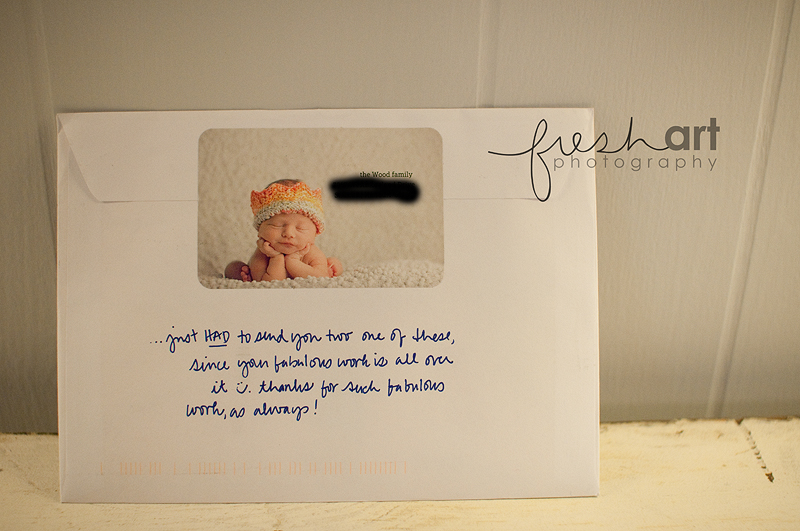 Look at how cute that address label is! (Address obviously hidden for privacy)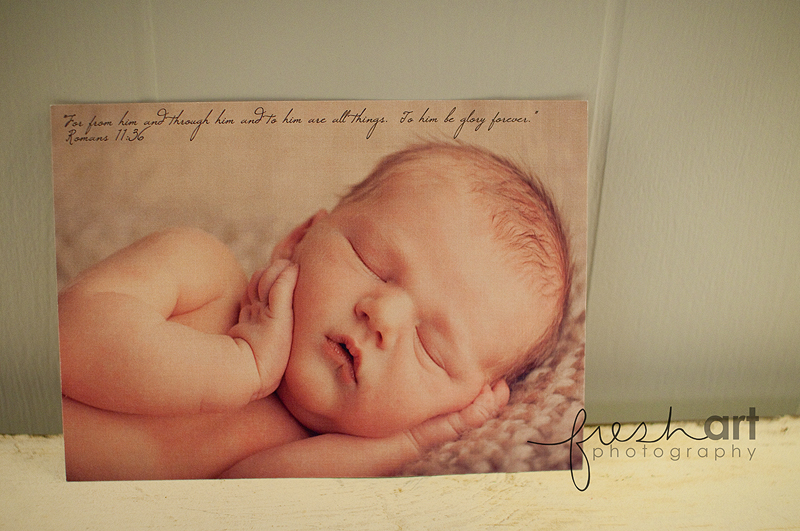 I will admit, when we sell our disks we're always worried our clients will go to Walgreens or Sams Club or Snapfish or some other super cheap+super bad photo developing place to print their images (we recommend Mpix!). It always worries us because they way those places print are NOT a good representation of the images we provided our clients.
And so it was a breath of fresh air (and a huge relief) to see that Melanie did just AWESOME things with her images of sweet Morgan! I have NO idea why she didn't use THIS image though! HA!
Thank you so much for sharing Melanie!